Having a delicious meal is one of the pleasures of the porteños and gastronomy is a main feature of social meetings and free time.
The Argentine cuisine is famous not only for its international status, but also for the variety and quality of the ingredients used and for the number of restaurants offering a wide range of prices. In Buenos Aires, there are lots of restaurants serving dishes from different countries and communities.

The meals typical from other regions were adopted and became popular due to the strong influence of immigrants coming from Europe, Asia and other Latin-American countries.
There are about 57 types of ethnic food: Italian, Spanish, Japanese, French, Nordic, Mexican, Chinese, Arabian, Turkish or Armenian, among others.
Other options are restaurants with aphrodisiac or vegetarian menus.Variety and quality of Food:In Buenos Aires, "good eating" is somewhat of a cult. This is so because of the diversity and quality of wines, meat, fruits, vegetables and fish.
The Argentine wines meet the quality requirements of any connoisseur:
The Wines coming from Mendoza province, where the best sparkling wine of the country is also produced, are among the best.
The production and export of wines from that region is one of the most important in South America, together with that from Chile.
The excellent quality of Argentine meat is famous all over the world and, no doubt, the "bife de chorizo" and the "asado criollo" are the dishes preferred by Argentines and foreign visitor.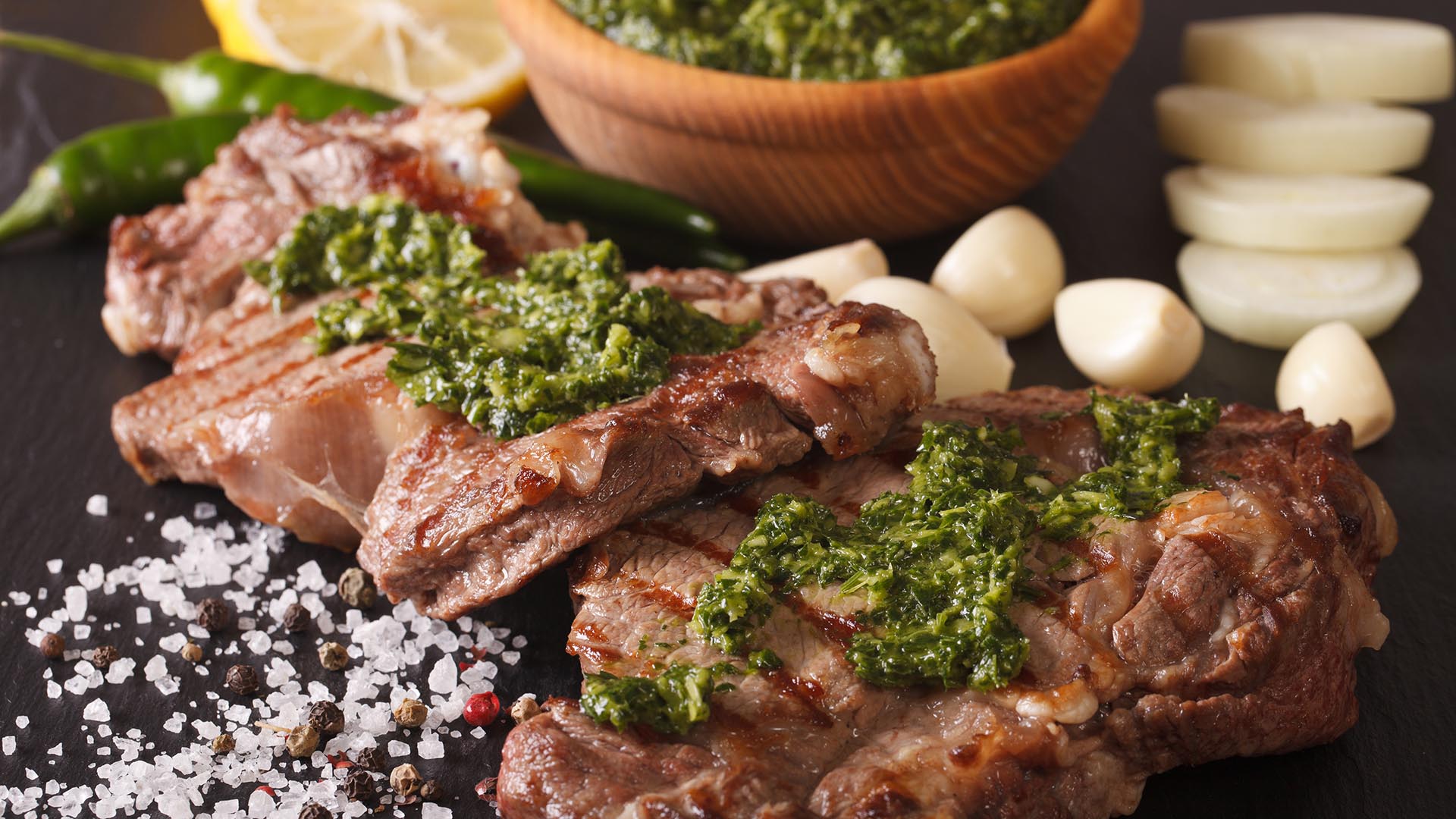 The traditional cooking method for meat is to roast it over an open hearth, and is usually served with salads.There are "parrillas" (restaurants where the typical menu is "asado") of different categories. For people who like fish, the local gastronomy offers fine and delicious selections, such as hake, brótola, flatfish, corvina, sea bream, mackerel, coming from open sea fishing.

Seafood is very popular and one for the most commonly served dishes is calamary, crawfish and mussel cazuela (a kind of stew). Italian food is widely spread: the pasta, accompanied by a variety of sauces, and the pizzas, praised even by Italians, which attain a good balance in taste between dough, the different sauces and the muzzarella cheese.
Desserts include delicious fresh fruits, served in salads, topped with cream, or as filling for pies and ice-creams, elaborated with natural ingredients including cream and fruits.
Buenos Aires ice-cream shops are open all the year round and are frequented by customers both in summer an winter.
The traditional "criolla" food is "empanadas de carne" –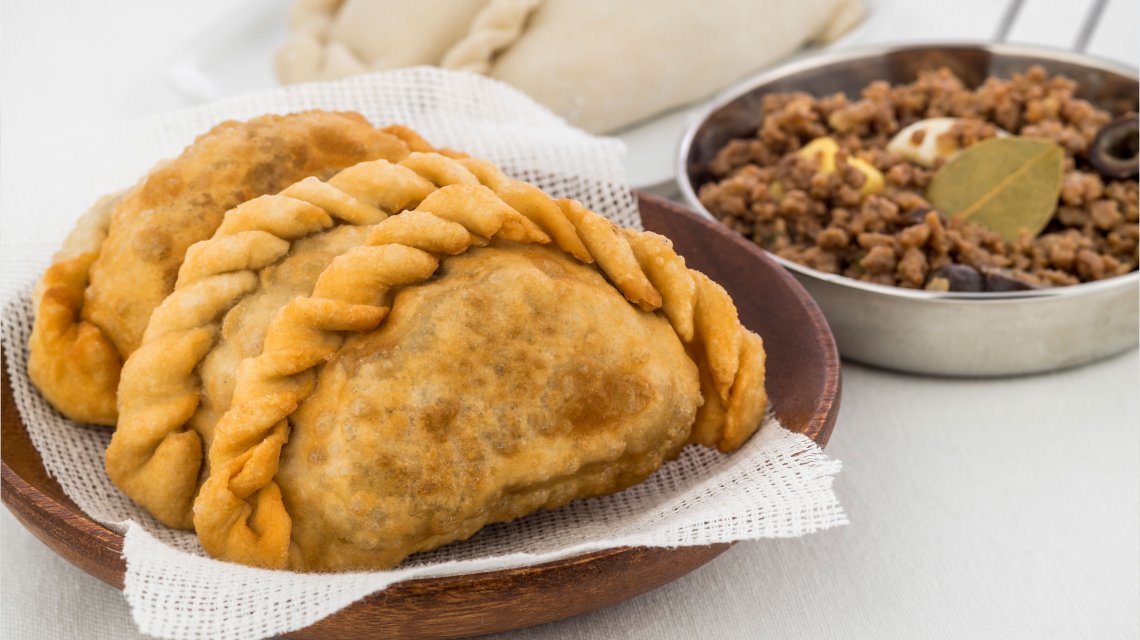 a sort of small pie filled with minced meat, and some stews such as "locro" – prepared with white corn, beef and pork sausage or "chorizo"–, carbonada", meat and potatoes pie, sweet "pastelitos" (fried sweet pies) and the "tortas fritas" (fried pies made of grease and flour).